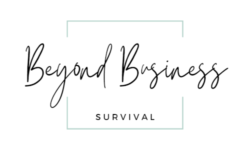 Beyond Business Survival Webinar
Give me 7 minutes, I'll give you back your business dreams.
I'm so glad you have prioritized 7 minutes to learn how taking these 3 simple steps to
Identify
Your Essential Tasks, 
Simplify
Your Daily Routine, and 
Automate
Your Workload can literally 
transform
your business!
Like I said in the webinar, I know that you don't make decisions to invest in your business lightly, so I am always available to answer your questions and I will be sending you more information to your inbox in the coming days/weeks to help you make the most informed decision, BUT, if you already know that the Beyond Business Survival System is for you, then don't wait!
The best time to take action is always now so purchase the System using the link below.
Before setting up my Facebook Management Trello Board...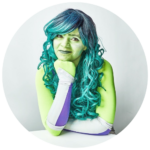 …I was using a Google doc to track all of my ideas and I had a highlighter tool for keeping track of what was posted. When I hired someone to help me manage my Facebook group, I realized the Google doc just wasn't going to cut it and needed something where I could schedule, track, and also monitor progress.
The Facebook Freedom Formula made all of this SO EASY. I can keep track of my ideas, schedule them out, plan ahead, and monitor the performance/progress of my posts. It's easy to communicate with me fb management helper and nothing gets lost. It really is an incredible tool, way better than my running list of Google doc chaos.
Heather B.
Geeknasium
Kelly's coaching style is so different than any other coach I've had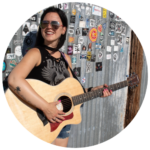 – in the best way. She has a super down-to-earth and personable demeanor and really speaks to us individually as coaches and takes the time to get to know our business so that we can help move the needle forward. Her openness and tech-savvy nature in her coaching sessions are productive and super effective. I highly recommend Kelly if you want to get your tech priorities in order and learn about how to run business in an authentic and more efficient way – without also having to post on social media daily. Kelly will help you learn different angles of ways to promote your business so that you don't feel like an icky salesperson and instead – a Tech Savvy Entrepreneur!
Erin M.
Goal for your Dreams
Every time I finished a session with Kelly...
I felt like a weight had been lifted from my shoulders. Knowing that I can automate tasks that used to take me hours to do!
Joelene M.
The Business Suite